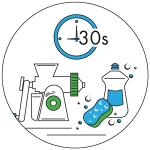 30-SECOND CLEANUP
Use your time to enjoy life and drink juice. No internal screens and only 3 main parts to clean!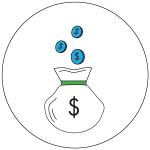 AFFORDABLE
At $74.95 it's the best bargain ever.  Compare to a $340 electric juicer!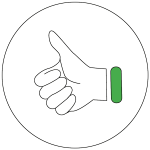 EASY TO USE
Simple to put together, take apart and small to store!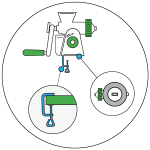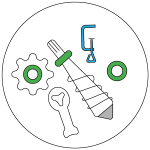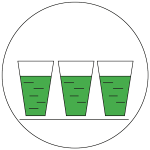 HIGH JUICE YIELD
We are up for the fight! Put us up against any other juicer and we will out-juice it. Guaranteed.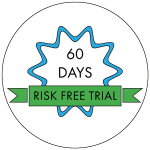 60-DAY TRIAL & 1-YEAR WARRANTY
Some Customer Love!
Real customer testimonials, from real clients. These folks wrote in to us and we asked them to share their experience in 30 seconds or less on video!
Ankit was such a fun customer! He was kind enough to share a video of him juicing, cleaning up and giving some tips (creative ways to use the Healthy Juicer too, that we hadn't even thought of!)..
Nancy sent a cool video about her and her husband Ed's success with different items using the Healthy Juicer! Keep up the experimentation and keep it fresh. Thank you Nancy and Ed for taking the time to make a quick video!
BENEFITS OF JUICING
Juicing increases energy, boosts metabolism and gets your body back on track with the ultimate detox. No need to break the bank to feel amazing! The Healthy Juicer fits anyone's budget and the perfect companion for the journey! With it's famous 30-Second Cleanup you will have more time to start that active lifestyle you have always wanted.
FRESH VS BOTTLED
Fresh juice contains LIFE! Not to mention a far superior amount of nutritional value from the store-bought, pre-packaged juices. The packaged juices have to go through a high-heat pasteurization process which destroys nutrients. Did we also mention the huge cost-savings?! The average bottled juice costs an insane $8.00 for 12 ounces! The Healthy Juicer pays for itself in only 1 month of at-home juicing!


The Healthy Juicer has been featured on Food Network, seen in Hallmark Magazine, was featured in Better Homes and Gardens magazine and is sold in Whole Foods Markets
Winner of Best Manual Juicer by VeryWell!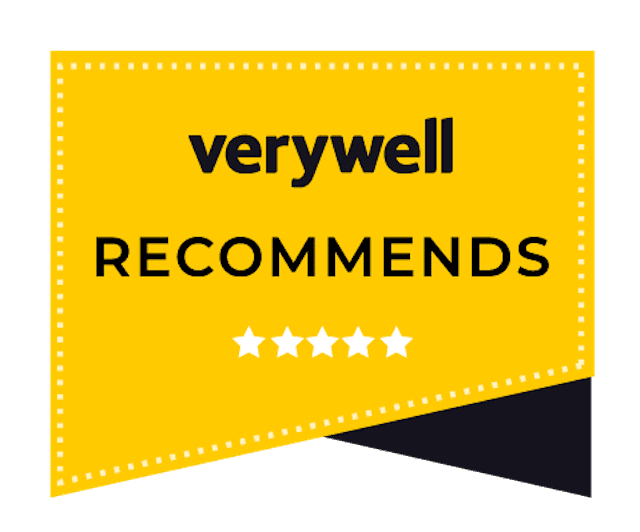 100% Cold Press.
The Healthy Juicer uses a Cold Press (Masticating) method of juicing. We like to call it the "Live Enzyme Juicer" because, unlike the other juicers out there, the Healthy Juicer keeps all nutrients alive. Heat = Dead Nutrients. The Healthy Juicer produces no heat
100% Guaranteed.
The Healthy Juicer has been around for well over 10 Years. We think that speaks loudly enough of it's workmanship, but that isn't just enough. We offer a 60-Day Trial, because we know you will love it. On top of that we provide a 1-Year Warranty on all parts. Featuring Stainless Steel inserts, a BPA-Free Auger and virtually indestructible housing.
Juice more.
Most juicers simply can't handle very fibrous items, like wheatgrass. The Healthy Juicer is king of all wheatgrass juicers, which ultimately makes it king on every leafy green. Kale, Spinach, Collard Greens, Celery, Beats, Parsely, Apples and more. You name it, it can do it.
Small, Compact and Light.
Want to keep up your health on the road or at the office? The Healthy Juicer weighs only 4 pounds and could quite literally fit in a purse or briefcase when it is disassembled. Great for camping, travel, work and more. Don't have a large kitchen space? Perfect. This little guy fits nicely in the corner of the cabinet, although we think it's more fun to keep it out to start conversations…..
See it to believe it.
Easy to clean, Easy to use, Affordable and Friendly!
See it to believe it.
Easy to clean, Easy to use, Affordable and Friendly!
The juicer that pays for itself.
Store-bought juice is EXPENSIVE, it's much more affordable to 
juice yourself 
and you'll 
ensure you're getting fresh juice that isn't pasteurized or made with gross filler ingredients!
At $6.00 for a 12 ounce Green Juice or a $3.00 shot of wheatgrass you can juice at home with the Healthy Juicer and have it pay for itself in as little as 2 weeks! Can you say, 'Juice me another glass!?'
Store Bought Juice $180

Juice at Home $60
Try the Healthy Juicer today for only $74.95